Multi-modal transport optimization
What is the best quote for a tender to transport products internationally to multiple storage locations or warehouses. How do value added services like copacking affect your profit margin? How do you optimize your multi-year transport offering for different cargo volumes and still reduce costs? Does this reduce or increase my empty kilometers? How do I change what my future transport network looks like? Can we reduce costs by combining trucks with barges and trains? How can I make my loads more efficient? More Optimal has the solution!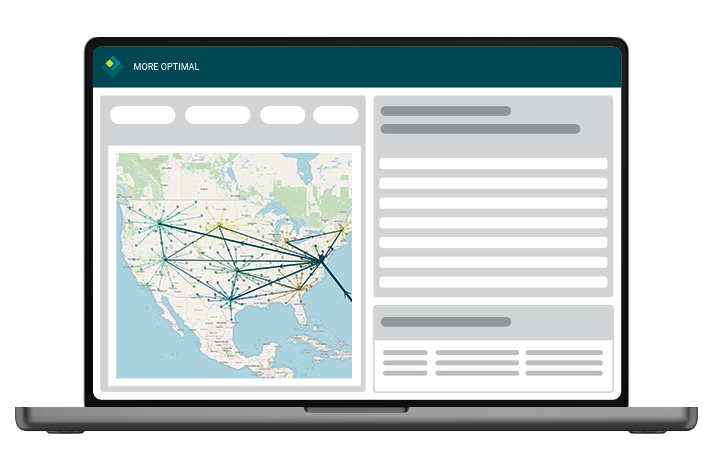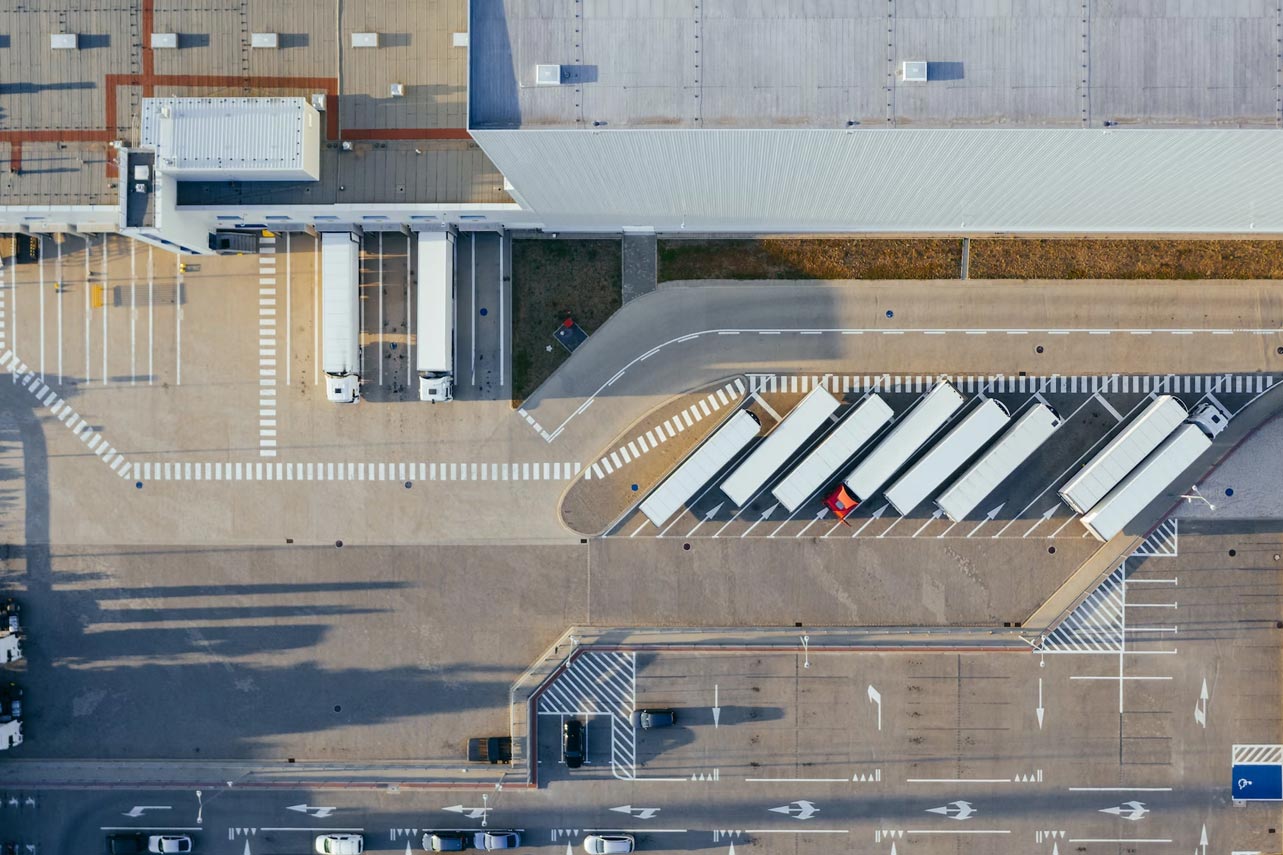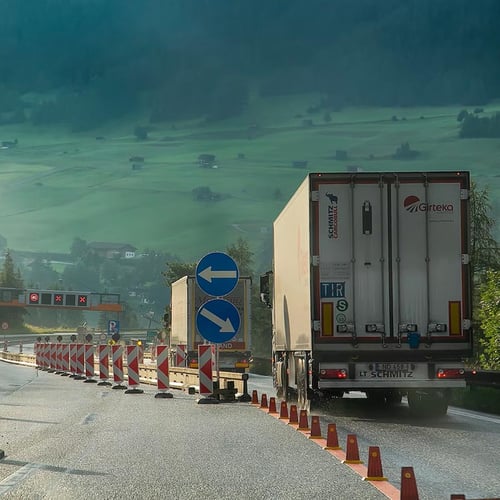 Are your current routes not optimized enough?

Transport planning is complicated and requires experience and access to the best route planning tools. You also need a clear view of the big picture when making complex decisions. Are you forced to bend yourself in knots to work with your current route planning tools? More Optimal makes decision making much easier by taking all customer specific rules into account in our optimization. We use smart algorithms to find the best route and you can use powerful visualization to tweak your routes as needed. Forget adapting your business processes to your route optimizer when you can adjust your route optimizer to your needs!
Transport planning functionality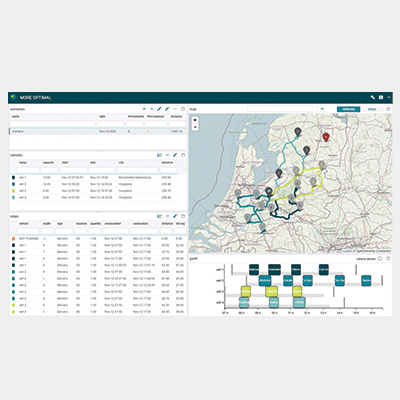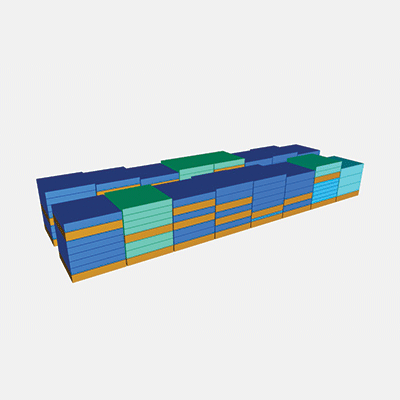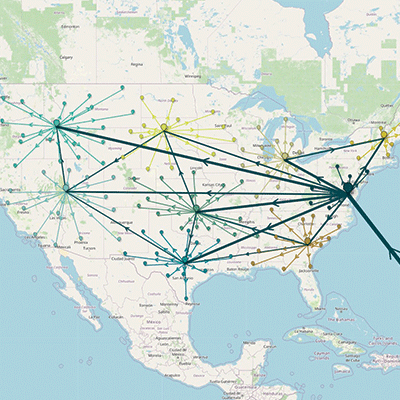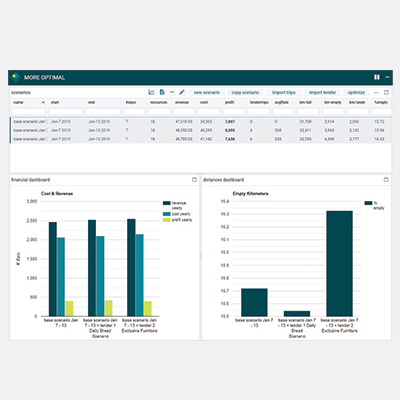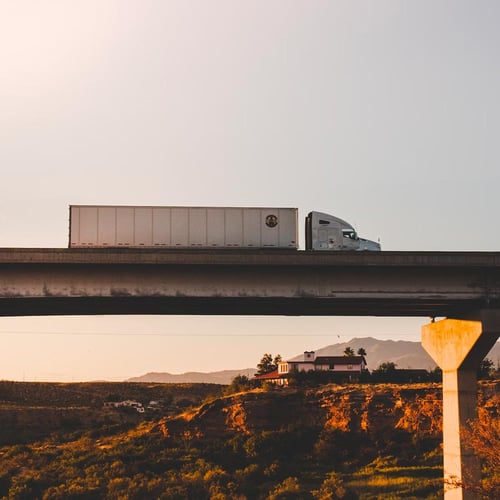 Smart solutions for complex challenges

More Optimal provides you with a route planning solution that goes beyond standard software packages. Transport companies frequently use route planning software package only to discover that the routes are not fully optimized to reduce costs and save time. Use More Optimal platform to solve this and many other challenges. Some examples…
…How do you optimize your routes to reduce driver wait times? How do you minimize vehicles driving empty? Have you ever discovered that two drivers delivered similar loads that could have been combined in one vehicle? Are you repeatedly asking customers to renegotiate time slots? How often can you reevaluate your customer portfolio in terms of profits?
Use More Optimal and:
Create scenarios in a few clicks and compare alternative options
Use our powerful optimizer to discover the best solution that allows for all relevant rules, objectives, and constraints
Use a scalable solution that handles just a few trucks to hundreds or even thousands of trucks
Easily add all your specific rules, such as co-drivers, electric vehicles with shorter ranges, loading rules, etc.
Use a single platform for strategic, tactical and operational planning
Frequently Asked Questions

Optimizing scheduling for truck deliveries or vessel shipments requires many systems to check capacities on multiple scalar dimensions (e.g. volume, weight, loading meters, etc.). But this is often insufficient. Planning challenges often require checking cubing details. And this is where the More Optimal digital twin for load optimization excels!